COLUMN: To Fire Freddie or Keep Kitchens?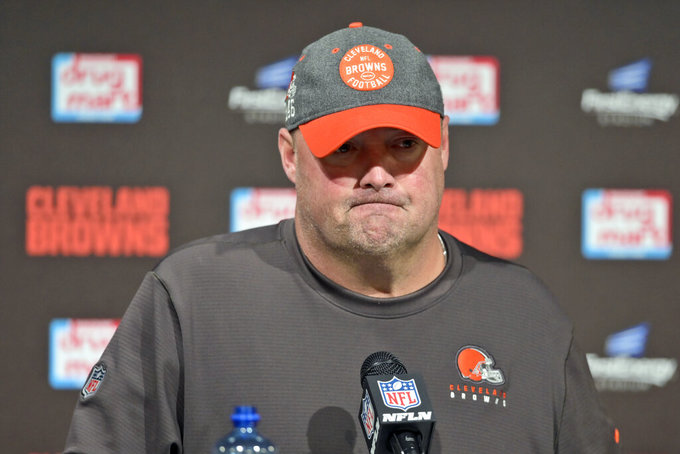 Did the Browns win last Sunday? Yes. Are they improving and getting better? No. The Cleveland Browns' losses fall on one person: head coach Freddie Kitchens.
Last season, the Browns fired former head coach Hue Jackson midway through the season. Then, under the direction of interim head coach Greg Williams and Kitchens, calling plays for the first time in his 20-year coaching career, won five of eight games. Meanwhile, rookie Baker Mayfield threw a record 27 touchdowns.
In short, general manager John Dorsey had a big decision to face: break up the honeymoon phase of the marriage between Kitchens and Mayfield. That result could alter the chemistry and stunt the development of the young quarterback. Or keep the offensive coaching intact and keep Baker with Kitchens. 
Dorsey chose the latter, and rightfully so. It is tough to argue  for shaking up success, especially when the NFL trend is creative play-callers and young quarterbacks playing on a rookie contracts. 
However, instead of Mayfield inching toward the MVP (which he once had better odds of winning than current front-runner Russell Wilson) and the Browns pursuing the playoffs, Mayfield is second in the NFL in interceptions and the Browns are 3-6.
The play-calling has been poor, the Browns are second in the NFL in penalty yards, a former player threatened to kill a team employee and Odell Beckham Jr. and teammate Jarvis Landry continue to tamper with the uniform rules.
It all falls on one person: Kitchens.
I certainly do not want to be the one to call for another man's job but this is what NFL head coaches sign up for — the public eye. The Browns need to move on from Kitchens.
It is going to be hard to sell firing two head coaches in back-to-back seasons, but the Browns are underperforming. Kitchens is in-over-his-head and the team is showing no signs of improvement.
It is a tough decision but ultimately the right decision. The Browns need a veteran coach that can handle the multiple personalities the team presents and knows how to lead a team towards the Super Bowl. 
Unfortunately for the Browns, that guy is not Kitchens. The sooner they come to realize it, the better.