For the Everyday Heroes: Nike Announces Release of Nike Air Zoom Pulse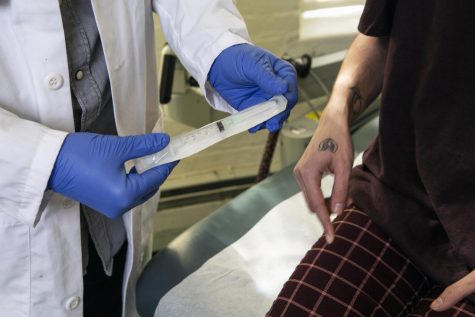 Nike announced its latest Nike Air Zoom Pulse, a shoe for everyday heroes like medical workers, nurses, doctors, health providers and others who are on the clock taking care of their patients. Critics may say that professionals in the medical field already wear tennis shoes, so why create a shoe? Well, Nike had an answer. They wanted to make the lives of hard-working medical professionals as comfortable as possible. 
This is why Nike created a process to test the product by gaining feedback from real medical workers. According to Nike's press release, the company gathered results in which nurses at OHSU Doernbecher Children's Hospital in Portland, Oregon walk about four or five miles, sitting for less than an hour, during the span of a 12-hour shift. 
Thus, the designers of the Air Zoom Pulse tailored the shoe to the demands of these medical workers. The shoes are easy to put on and take off and clean while providing cushion and traction. Yet, the real gem of this shoe that "regular tennis shoes" do not provide is the Pulse's full rubber outsole. According to Nike, this means there is a flexible drop-in midsole with Zoom Air heel unit and a heel fit so secure it feels like a soft, snug hug. This athletic shoe includes the support of a clog but the adaptability for natural motion. Although working indoors, the medical professionals often experience wet-weather-like conditions when indoor spills occur. To combat this condition, designers created a lace-less "coated toe box," which protects against any type of spill, all while having traction. 
A total of seven designs will be available. Similar to the Cleveland Clinic's "Patients First" mantra (in which hospital workers put the treatment of their patients as first priority, always remembering to include them in all services — medical and wellness), Nike exemplified this mantra by allowing six of the shoes to be designed by patients themselves. 
On Dec. 7, Nike will release the patient designers' Air Zoom Pulse in addition to their one individual pair. All profits will be donated to OHSU Doernbecher Children's Hospital. 
Keep this new Nike shoe in mind; it would definitely be a great gift for the holidays. In fact, presenting this shoe to a medical worker is a great chappo. The subtle Asterisk logo on the shoe, according to Nike, alludes to Nike's company mission of