Streaks of the Week (12/12)
Each week The Carroll News sports section names five Blue Streak athletes "Streaks of the Week". Congratulations to this week's athletes on their outstanding performances.
Men's Basketball: Sophomore, Emmett Chambers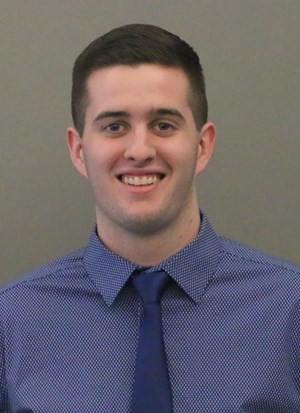 Despite losing 104-98 against Marietta last Saturday, Chambers recorded career-highs with 13 points and six rebounds. The sophomore was called into action after several JCU big men were in foul trouble.
Women's Basketball: Senior, Sarah Sprecher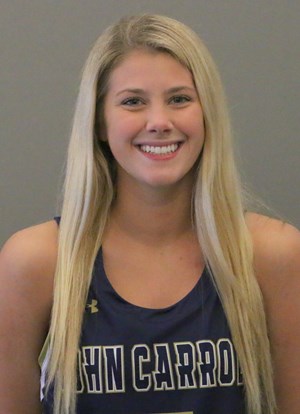 Sprecher delivered in a big OAC matchup against Marietta last Saturday, scoring a career-high 20 points including 6-of-10 shooting from beyond the arc.  The Blue Streaks are now 6-1 (2-0 OAC) which is their best start since 2014-15.
Men's Track & Field: Sophomore, Garrett Clark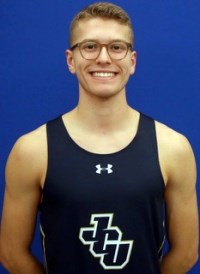 Clark was a big contributor to JCU's success at the Youngstown Ice Breaker.  He broke the 400-meter school record previously set in 2016, as Clark ran the race in 49.37 seconds in a field made up of many Division I runners.
Women's Track & Field: Sophomore, Lucia Cannata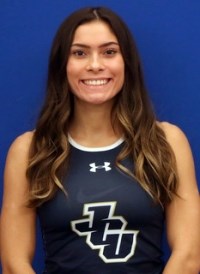 Cannata shined at the Youngstown Ice Breaker as she broke two school records.  She shattered the 200-meter record by running it in 25.21 seconds and also the 60-meter record in 7.18 seconds in a largely Division I field of runners. 
Wrestling: Sophomore, Kyle Murray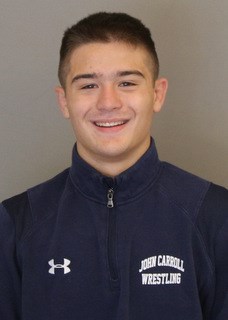 At the RIT Invitational, the Blue Streaks placed second overall and were led by Murray. The 125-pounder placed third overall in his weight class with a 4-1 overall record on the day while earning 17.5 team points for JCU.