Growing Together: The Story of Molly and Joe
Molly Killeen and Joe Charpentier wandered into each other's lives at the young age of 9 years old; their sisters were on the same soccer team.
The two kids then, coincidentally, ended up in the same 5th grade classroom at Eastwoods Elementary in Hudson, Ohio. Charpentier recalls his 11-year-old self going out of his way to talk to Killeen at the cafeteria lunch table, and Killeen remembers requesting a seat change in Art so she could sit at Charpentier's table. Obviously, neither realized a schoolyard crush would evolve into the relationship they have today.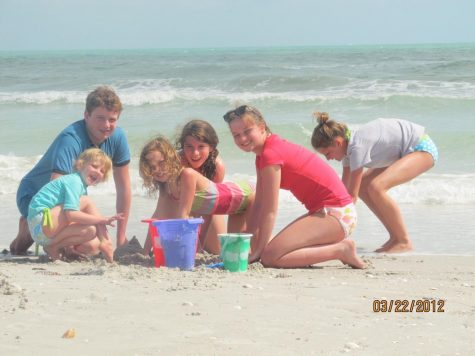 The first time Charpentier went out of his way to make sure Killeen liked him was during the school district's required "family life" training, where students were taught about sex, periods and body odor. All the kids were given little deodorants to practice good hygiene. 
"I remember coming to school the next day and all of the boys, including myself, were wearing that new deodorant," says Charpentier. "All of a sudden I hear Molly saying something smells really strange so I ran to the bathroom to wipe it off as quick as I could so she did not think I was the strange-smelling one." 
In middle school, their families took joint trips to Holiday Valley and Sanibel Island, one of Killeen's favorite spots. High school had started and their friend groups and classes finally overlapped. "Junior year of high school, I remember being in Physics class with Joe sitting at the desk in front of me. He'd always turn around to try to talk to me," Killeen recalls. 
Charpentier remembered an embarrassing moment when their teacher, Michael Schmidt, a John Carroll grad himself, called out to him, "Stop flirting and turn around, Charpentier!"
A 2009 Jeep Liberty held great significance  for the couple in high school and sparked their now 5.5-year relationship. Their first date was in that car. They ate chicken nuggets and Galley Boys at Swensons in a town over. They'd drive to their high school football field to stargaze. Even their first kiss was against that Jeep, in what Charpentier calls "the fastest peck of all time." 
The greatest challenge of their relationship was the transition from young, naive teens to adventurous, responsible adults. "I am a fourth-generation legacy at  John Carroll, so I knew this was the place [where] I was meant to go," said Killeen. Charpentier is now in his fourth year of baseball at John Carroll and gave thanks to his good friend Dom Mittiga '19 for encouraging him to attend.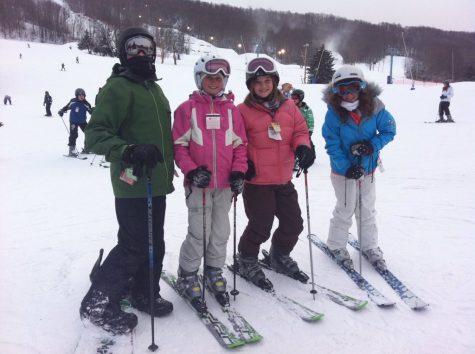 "We went our own ways during freshman year, making sure we were able to live our own lives at the same place," says Charpentier. "We didn't really have a mutual friend group until the end of freshman year; [It is] a friend group we still have today." 
In the second semester of sophomore year, Killeen studied abroad in Galway, Ireland. As most know, long distance romance is no easy feat, but they made it work. College life treaded on when she returned, with nights of endless studying, summer internships and weekly dates.
When asked for their best relationship advice, Killeen said that open communication and being honest is of the utmost importance. Charpentier advocates for always making time for one another. Their summers typically consist of an annual Zac Brown Band concert and cookouts with both of their families. The couple loves to eat dinner at Felice on Larchmere, hike the national parks near their hometown or cheer on the Indians and while drinking some local beer.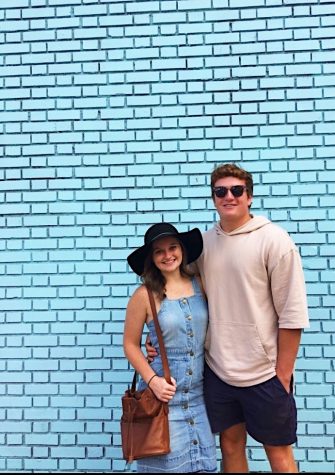 As for what is next for Killeen and Charpentier, both are set to graduate in May 2020. Killeen will graduate with a bachelor's in Communication, concentration in Integrated Marketing, and a double minor of Entrepreneurship and Peace, Justice and Human Rights. Charpentier will graduate with a bachelor's in both Finance and Economics. 
It is quite clear that Killeen and Charpentier know how to continuously push each other to achieve while keeping their spark and friendship going. Their relationship teaches us that friendship is a crucial core to a loving relationship; you have to like someone to love them. Killeen ended the interview with a quote that she and Charpentier live each day with: "You keep me safe. I will keep you wild."