COLUMN: More than a generational goal scorer
On Saturday, Feb. 22, Alex Ovechkin of the Washington Capitals scored his 700th career goal in the National Hockey League. 
Ovechkin, who is playing his 15th season in the NHL, became the eighth player to achieve this mark (fitting that he is also the best hockey player to wear No. 8). He became the first player to achieve this mark since Jaromir Jagr did it on March 1 of 2014. 
He is just the third player to do it this millennium, which makes him the best goal scorer in professional hockey of our generation … and most importantly, my idol.
I grew up playing hockey, hitting the ice for the first time in third grade. I still play today in a rec league, the perfect escape from my daily grind. Ovechkin made me the hockey player I was, and am today. 
Ovechkin isn't your prototypical hockey player. He is a 235-pound monster that snipes the back of the net and uses his physicality to punish opposing players. Most professional hockey players check-in at a playing weight of around 200 pounds and are known more for their blazing speed.
My youth and high-school hockey were identical in that regard. 
I didn't fit into the traditional hockey culture. I wasn't a 160-pound-soaking-wet prima donna, more concerned with the look of my hair and clout on the team. I showed up stocky, with my lunch pail, ready to grind — much like Ovechkin does every day.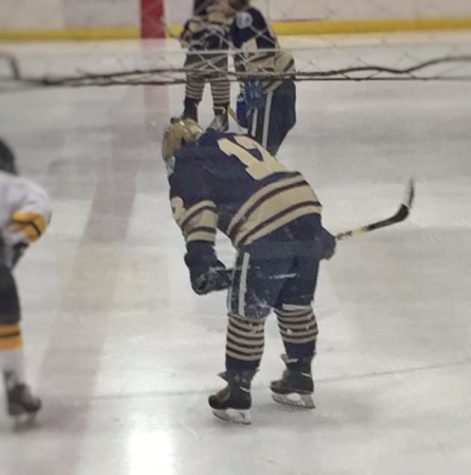 I played just like Ovechkin, leaving my jersey untucked with the tail pad sticking out, a perfectly tapped stick to the toe and yellow laces. Oh, and I wore No. 8 during my youth years. I was known for having such a strong admiration for Ovechkin and playing like him, that I was given his last name as a nickname.
Ovechkin still is my idol. I own three of his jerseys. In fact, I ditched this same Carroll News staff during our trip to Washington D.C. to see him play at his home rink. Worth it.
He is a phenomenal hockey player and the best goal scorer of our generation. However, he is more than that to me and many other young hockey players, slowly breaking down the barrier of traditional hockey culture.