'Streaks beat out Gators 2-1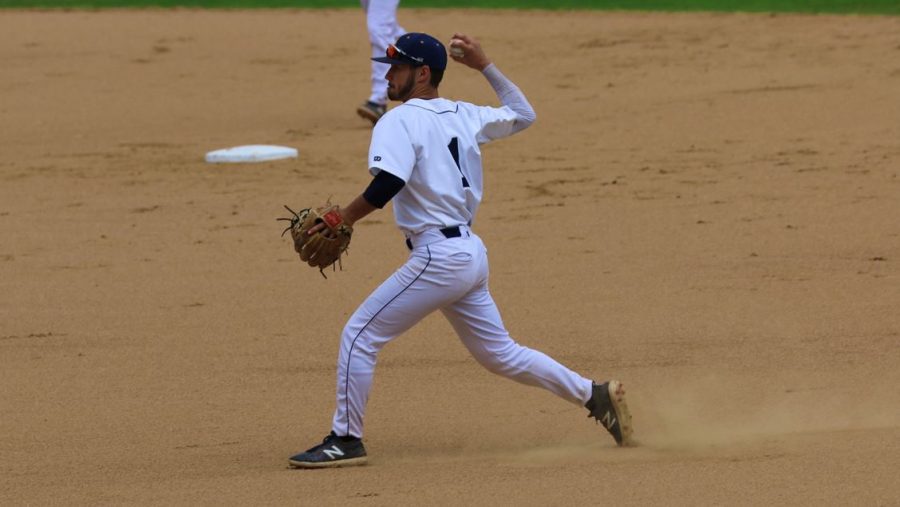 The Blue Streaks went to Allegheny College this past weekend for their first road trip of the season.
Game one of the series ended with a final score of 16-9, JCU. The Blue Streaks did not jump on top of the Gators until the seventh inning when the Blue and Gold scored a total of nine runs. With bases loaded and no outs, sophomore Justin Hanley was hit by a pitch. Senior David Ferguson hit a two-RBI single.
Sophomore Jack Bennett secured the win for the Streaks. He pitched a total of two innings, struck out three, walked none and allowed one unearned run.
Game two ended with John Carroll on top again. After two innings, JCU led 5-0. However, Allegheny did plate three runs at the top of the third. Following the third, six players had hits.
Bennett completed the game with six RBIs and three runs scored. Junior Sam Heaton had three RBIs and two runs scored. Seniors Aaron Zawadzki went 2-4 with three RBIs and David Ferguson was 3-3 with three runs scored.
The game two pitcher, junior John Merrill, pitched five innings and secured the win. He allowed four runs on four hits while striking out four. Relievers junior Kasey Anzelc, sophomores Joseph Smith and Riley Pavlik worked the final four innings.
 The final game of the series resulted in a loss for the Blue Streaks. After three-and-a-half innings, JCU was leading by a score of 5-1. However, the Gators came back with a five-run bottom of the sixth, taking the lead for the rest of the game. John Carroll had a total of six hits by their batters, with the final five innings being hitless.
Freshman pitcher Matthew Aukerman started the game but left in the fourth inning, allowing sophomore Henry Haracz and junior Jack Lubor to finish the game.
The Blue Streaks outscored the Gators, 39-23 in the three games. John Carroll resumes play Sunday, March 1, in Florida.