JCU Goes Virtual for Remainder of Semester
On Friday, Sept. 4, President Michael Johnson sent an email stating that John Carroll University will be completely online for the entirety of the fall semester.
The university said in an official statement that it wants to protect everyone in its community, and going remote for the rest of the semester was the best way to accomplish that goal. Johnson described how this choice was made: John Carroll considered predicted public health data about how COVID-19 spreads through campuses and their nearby communities. The university also looked at the asymptomatic tests of students, experiences at other universities and the rise in cases in Ohio. Gov. Mike DeWine announced Sept. 3 that 35% of new cases were young adults (ages 18-22). On Sept. 5 in Cuyahoga County, there were 16,249 cases of COVID-19 so far, according to the Ohio Department of Health.
Incoming first year student Monica Guiler said she was disappointed about the decision to go remote this year. "As I do agree that this is the best decision to keep us all safe, online courses are very difficult to do. Being an incoming freshman and going right into all of my courses online, I feel that I am not a part of the community JCU promises in the beginning."
"I believe if we followed the safety measures and precautions that we agreed to before the semester started, my classmates and I could enjoy a safe and healthy campus," she added.
Guiler said she decided to take a leave of absence this semester because she does not want to risk her financial aid rewards by struggling with online classes. 
"All in all, I can respect the decision in the safety aspect, but to have all of the students sign up for move-in times, then postpone moving in, introduce new hope of in-person learning, have everyone be tested and sign up for a new move-in date, just to say the entire fall semester will be completely remote is not fair."
The three-week delay in returning to campus announced Aug. 12 allowed John Carroll administrators to analyze the ever-changing COVID-19 situation. During this time, the John Carroll University COVID-19 Task Force worked to come up with options and solutions that would allow students, staff and faculty to return to campus safely, according to Johnson.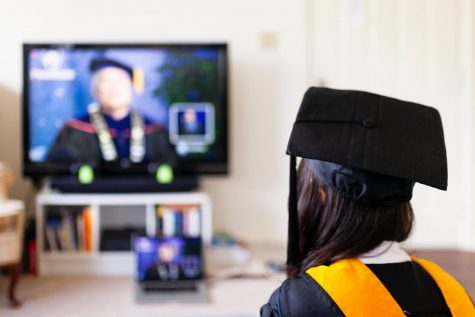 On Aug. 25, the University announced the testing of every residential student and student athlete. As of Friday Sept. 4, John Carroll had received test results from 852 students, according to the University's official statement. This testing revealed that there are 26 positive cases in the university's community or a positivity rate of 3.02%, which is higher than the rates at other campuses that have already opened. Additionally, the statement relayed that many colleges that have opened are experiencing problems and some have reverted to online learning within seven to 10 days, with some campuses conducting quarantines on site.
"My decision to go remote was mostly because of my own health," said freshman Laken Gayle. "I have a health issue that compromises my immune system, and it basically puts me in the high-risk category for COVID."
"It was terrifying making that decision because I wanted to be a normal college student and live a normal college life, but I had to put my own health first, just like many others do," she added.
Soon after she made this decision, the university announced that learning will be remote.
 "While I understand that this will cause disruption and frustration for many, it will not change the value of a John Carroll University education in the marketplace," Johnson said. "It will not affect our commitment to our Jesuit Catholic values. It will not impact our deep care for the whole person. And it most certainly will not change our commitment to delivering the John Carroll education that our students expect and deserve."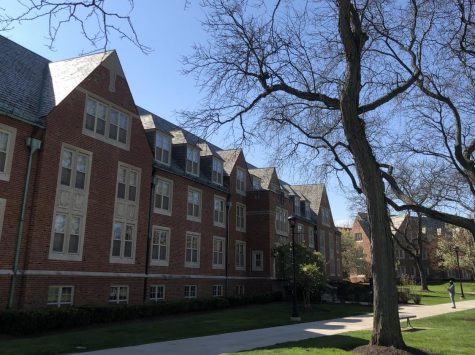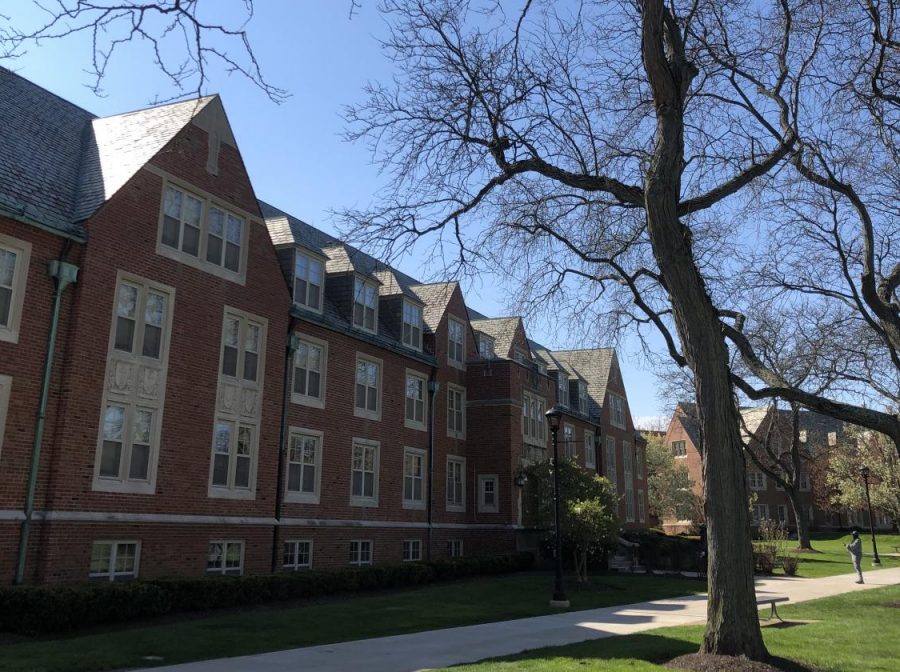 John Carroll University is already pouring effort into the possible return of students, staff and faculty on campus in the spring, according to Johnson. Should the university go back in the spring, the same safety measures and protocols that were put into place for the fall semester will be enforced, including testing, social distancing, masks and more.
The university is asking the students, staff and faculty to participate in these steps before the spring semester starts:
Get a flu shot, as recommended by health officials.

Self-report any positive cases to the JCU Health Center within 24 hours in order to continue their study of COVID-19 cases in the John Carroll community.

Self-quarantine if you have been exposed or have any symptoms.

Wear a mask, social distance, avoid crowds of more than 10 people and participate in proper hygiene procedures.

Follow guidance from the university and other health protocols.
The University will continue to monitor COVID-19 cases in and around the community throughout the fall semester and into the spring semester.