How I reinvented my productivity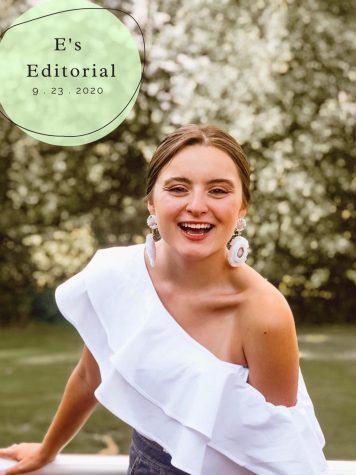 Being cooped up at home for the spring semester and now into the fall semester has stunted my productivity. Though my classes never changed times, I felt like I was a lagging clock hand, always out of sync. Being stuck at home with no library, no study groups and no places to study caused me to lack the discipline I once had. 
Now that the fall semester at John Carroll will be remote, I've been keen on creating a plan that allows me to effectively and efficiently get work done. It can be hard to be productive throughout a typical day, but now we are not allowed to go into the classroom. This new, more stagnant lifestyle means we need to find ways to have efficient days and accomplish all our to-do's. Here are my top three tips to  increase daily productivity:
Break It Up
I juggle three jobs and school, and it's hard to make time for it all without freaking out. What helps me with the hectic schedule is breaking up time via Google Calendar and a planner. In middle school, our homeroom teacher would give us a planner on the first day of school. I never really understood how much of a life-saver having a physical planner could be until I started using one in college. 
When I received my school schedule, I added every class to my Google calendar. When school started, I added all the important due dates during the very first week. Every Monday morning, I brew my cup of coffee and sit down with my planner and my laptop and add the to-do's of the week. Taking 15 minutes each Monday morning allows me to break up all my assignments, appointments and activities. Do not freak out if you are not sticking to your schedule by the hour. Give yourself some flexibility. 
Routine. Routine. Routine. 
One of my favorite things to do each day slipped away at the start of quarantining in March and lasted for weeks: getting dressed up. All of a sudden, 2020 became the year of loungewear and sweat sets. Despite the comfort of sitting in cozy clothes, it impacted my energy and productivity. After weeks of sporting sweatpants, I knew I needed to make a change and revert back to my typical routine. Getting dressed in the morning sets the tone for the rest of the day. An instant self-esteem booster, it makes me feel and perform better.
Similar to making my Monday to-do list, making a structured daily plan is an effective way to stay productive. Even if your daily routine is all under one roof, the structure of having a daily plan will make you feel like you can achieve it all. Wake up and make coffee. Get dressed and set up your work space. Class. Breakfast at 11. Homework. Lunch at 2. Work. Class. Go for a walk. Workout. Dinner. Homework. Self-care. Sleep. It sounds like a doozy, but repetition can be your best friend in making sure you have a consistent workflow. 
Remind Yourself To Step Away
In the spring, I had days where I would work from 8 a.m. to 1 a.m. with no break — not a lick of sunlight or a one-hour breather. I found it difficult to step away from my laptop, maybe because my entire life felt consumed by it. Class was on it, homework and projects were submitted on it, meetings and interviews were on it. It felt like I literally could not close the screen down for the night. 
My senior year started three short weeks ago, and I do not want to spend it never having the ability to log off. Even The Carroll News is forging its way into the digital space, so it is pertinent that I remind myself to take a step back and do the things I enjoy. When my last class concludes at 5 p.m.,  I make sure I stop what I am doing and get outside. I don't care if it's a cloudy or rainy Ohio day; rewarding myself with time outside leaves me feeling recouped and refreshed. Back in March, I began making sure I allowed myself at least an hour a day to walk or run, enjoying the outdoors rather than trapping myself behind a computer screen. 
Hearing what fellow college students have done to maintain a productive lifestyle has given me even more insight. I hope my list of productivity practices gets longer as the semester continues. Even though I am stuck working in my apartment, these tips have helped me elevate my daily success. 
What are your favorite ways to stay productive at home? Email me your best productivity tips at [email protected]