JCU Dining Goes Online: "It's like a mukbang but better"
JCU Dining just announced that the Caf is now offering virtual services, which include the Zoom cafeteria's attempt to "simulate a mukbang," according to JCU Dining Services.
A 'mukbang' is an eating webcast trend where people eat copious amounts of food on camera which originated from South Korea, according to NBC News. 
Many students are pleased with the new live-stream eating sessions. "I can have my chicken pot pie while staring at other students eating awkwardly. It's great!" Jermey Young '21 told The Carroll News. "It's like a mukbang but better." 
  "I'm not sure why I am comforted by this," Sarah Jamison '23 said. "Maybe the quarantine made me crave some type of human interaction."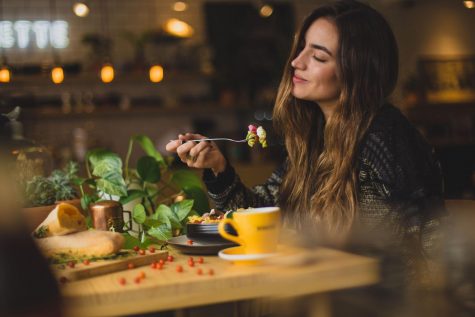 "I just like to hear the chewing," Jason Baker '23 said. "Makes my ears feel tingly." 
While the new service has brought an abundance of positive feedback, some students have mixed feelings.
"The worst part about it is that other students are eating amazing meals while I'm stuck with my peanut butter sandwiches," said Sam Johnson '22. "The other day, I saw a kid eating a prime rib. A PRIME RIB. The nerve of that guy."
The Zoom cafeteria will be available on a Zoom near you (which is everywhere).
Disclaimer: This story is complete satire. No student in the story exists.