Mumford & Sons Announce World Tour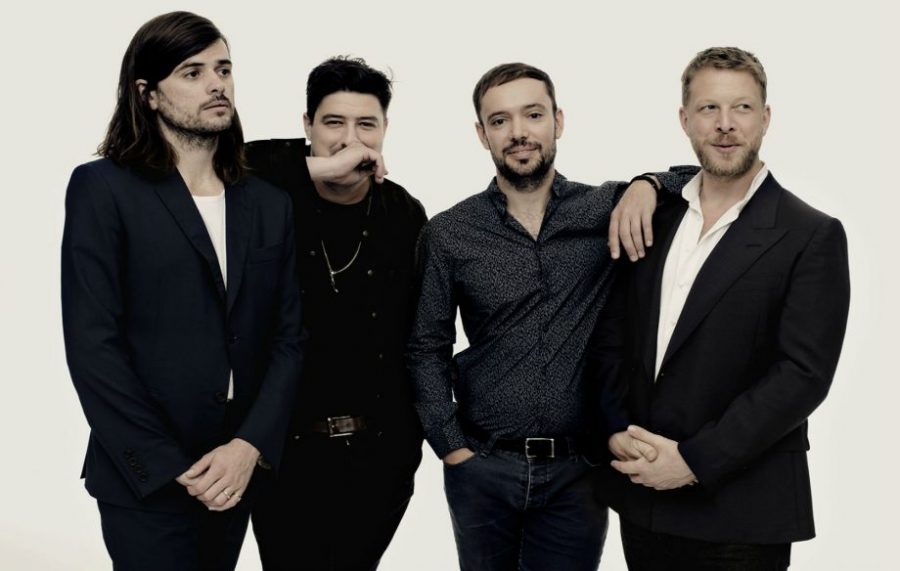 Mumford & Sons have officially announced the world tour dates right before the release of their fourth studio album, "Delta." Their first stop is Dublin, Ireland, on Nov. 16, the same day "Delta" will be dropped. The extensive 60-stop tour will make its way to Cleveland on March 9. Tickets for the tour will go live on Friday, Oct. 12 at noon.
The Delta Tour will travel through all of Europe, North America, Canada, Australia and New Zealand. On the band's website, Mumford & Sons released a letter announcing how Delta will be their most ambitious and large-scale tour to date.
"Traveling the world and playing shows was our initial, and remains to be our primary, purpose as a band. The Delta Tour is going to be everything, and we are going to leave it all on the floor," the band comments in that letter.
"Delta" can be pre-ordered online before in comes out on Nov. 16. Until then, fans can listen to the new single, "Guiding Light," on Apple Music or Spotify. The song appears to have two sides: someone who is seeking God and God responding. Mumford & Sons will bring their redemptive roots of faith, love and hope, not only through "Guiding Light" but the rest of the upcoming album too, according to??.
An excerpt from "Guiding Light"states, "Even when there is no star in sight/You'll always be my only guiding light." It tells listeners that our relationship with God, or whatever higher power you worship, will always redirect us from the darkness and show us that redemption and forgiveness is possible.
John Carroll junior Clare Tirpak is currently studying abroad in Dublin, Ireland. As she has been a huge fan of Mumford & Sons over the years, the new album and tour has Tirpak a bit excited.
"I was lucky enough to see them in concert two summers ago and I'm so excited they are going on a tour again!" Tirpak commented in an interview.With Mumford & Sons making their first stop in Dublin, Tirpak may be attending a show of theirs for a third time.
"Mumford & Sons has been my go-to group for the longest time. I can listen to them for hours no matter what mood I'm in — it's just something about their sound and how upbeat yet calming they are," says Tirpak.
If listeners are sitting on the edge of their seats waiting for the album to be released, just wait until they hear the songs live, in just a few months, as Mumford & Sons fill arenas world-wide.