One stroke haunts golfers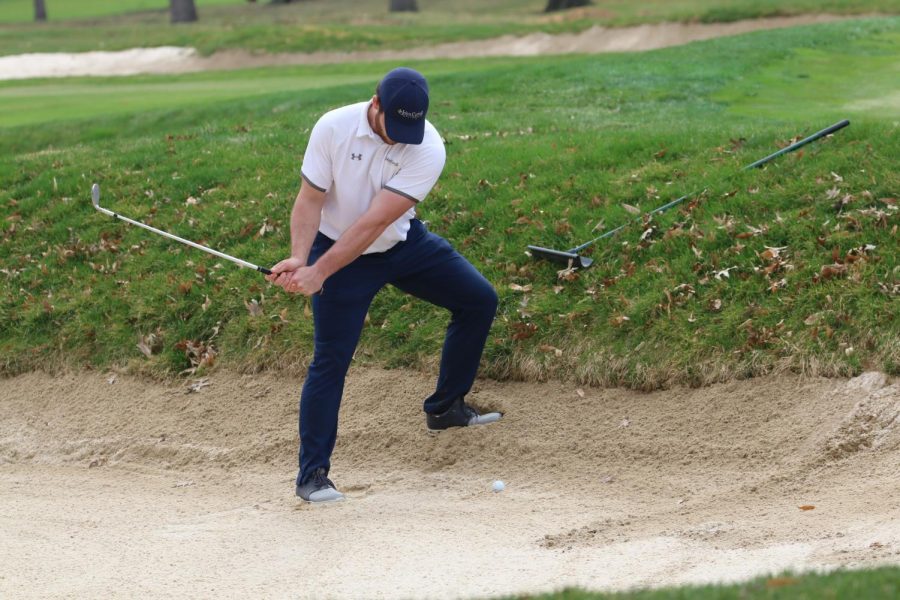 Playing golf in Northeast Ohio at this time of year can sometimes feel like a blessing, and it almost was for the John Carroll University men's golf team on Monday. Taking into account that the Blue Streaks have not hit the links in two weeks, a second-place showing at the JCU-hosted Poppa Flowers Golf Tournament at Shaker Heights Country Club was well deserved.
Among the four teams competing in the tournament were Baldwin Wallace, Malone University, Mount Union and Heidelberg. The Yellow Jackets walked away winning the tournament with a team score of 298, and that score is surely going to sting the Blue Streaks for quite some time.
JCU collected a 299 stroke score as a team, finishing one stroke shy of winning the tournament. Malone also marked identical numbers, shooting 299 to tie with the Blue Streaks for second place.
Aside from a strong team effort by the Blue and Gold, they fared quite well individually too. Sophomore Sean O'Grady claimed a second place finish, placing just one stroke behind Malone's Thomas Pressler, who won the event with a 71-stroke performance.
Senior Derek Smith had a strong showing, finishing in eighth place with a score of 75. O'Grady and Smith would be the only two Blue Streaks to finish in the top 10.
Next on the slate, the Blue and  Gold will host the JCU Invitational at River Greens Golf Course in West Lafayette, Ohio, on Saturday, April 13, with a time yet to be determined.
To say the spring season for the JCU golfers has gone by quickly would be an understatement. The Blue Streaks will play only one more tournament before competing in the coveted conference championship at the end of this month.