John Carroll University Athletics unveils new logo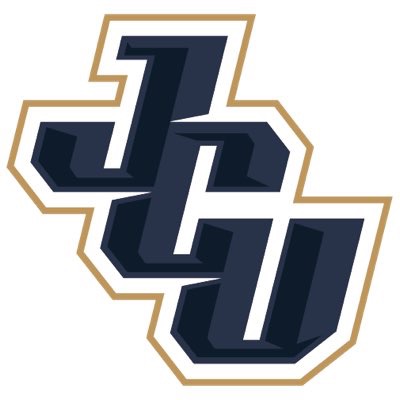 John Carroll University athletics unveiled a new logo this afternoon, celebrating "a fresh identity recognizing our brand and tradition," according to president Michael Johnson.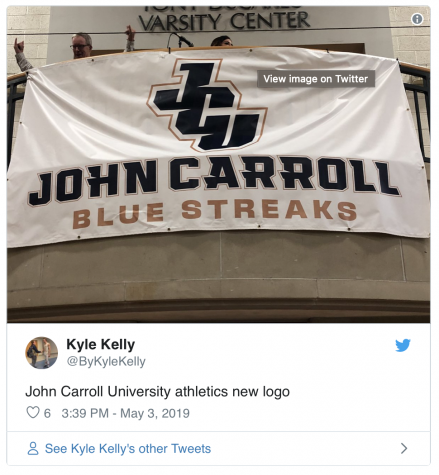 The Blue Streaks new logo unveiling is in part of the University celebrating 100 years of athletics at Northeast Ohio's Jesuit College.
"Over the next year, we will celebrate the legacy of the "Men and Women of Carroll" and look forward into a bright future for Blue Streaks athletics," said Michael D. Johnson, Ph.D., the president of John Carroll University. "It's only fitting that we begin this celebration with the reveal of a refreshed visual identity, one that recognizes our heritage and tradition, while modernizing the brand for the next generation of Blue Streaks student-athletes."
"Today's reveal is the final step in a year of hard work," said Michelle Morgan, senior director of athletics. "It represents our shared experience, as we step forward together into a new era of John Carroll athletics."
John Carroll University started the creation process of the new logo in early 2018, visualizing a reimagination of "streamline visual representation across all aspects of athletic competition," according to a statement from the University.
"More than an exercise in design aesthetics for a modern-era of competition, the strategic approach began with research to gain an understanding of the historical attributes that are central to the John Carroll athletics story," a John Carroll University spokesman says.
"The extensive collaborative process took more than 12 months to complete and involved discussion groups and online surveys with key constituents – including current and alumni athletes, coaches, athletic administrators, University leadership, and Blue Gold Club members. The end result is improved consistency and continuity across all programs, including better articulation of the JCU story."
John Carroll University's athletics teams will begin wearing the new logo on their uniforms beginning the Fall sports season of 2019.