Michelle Morgan joins the StreakCenter Podcast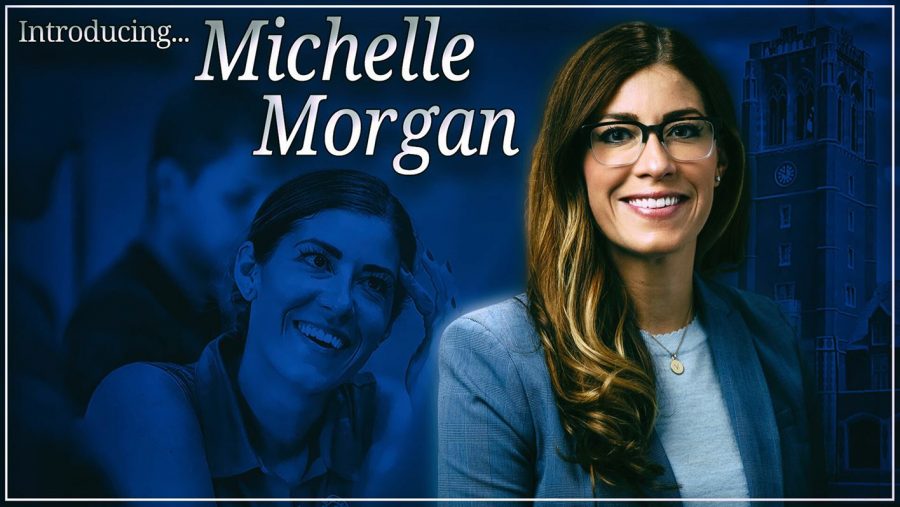 It has been over one year on the job for senior of athletics and recreation Michelle Morgan. According to her, the last 365+ days have flown by. 
Morgan came to John Carroll University from the University of St. Thomas in St. Paul, Minnesota, another Division III athletics school. She served as an assistant athletic director. For her, the adjustment from one Division III school to another fell in lockstep.
"A year has flown by. Somehow, I still can't believe I have been here for a year," Morgan told the StreakCenter podcast. "We have done a lot.  We have been able to do a lot of visible and successful things in my first year. 
"It was still familiar. Going from one D-III to another D-III school. It was the parallel of learning a new job in a new place and a new city."
With the Blue Streaks celebrating 100 years of athletics, it was certainly time for a fresh perspective. Morgan has been very busy in year one, replacing the turf at Don Shula Stadium, redoing the Tony DeCarlo Varsity Center court and putting the Tennis Court Campaign into effect among many other improvements. 
"My timing was right. It wasn't just me coming in with ideas. It was a team effort over the years," she said. "We knew the turf in the stadium had to be replaced. Redoing the new gym floor was apart of the brand project."
Morgan is confident that she can enhance the athletics and recreation program as a whole. 
"A lot of these projects affect the student body in total, not just the student-athletes. We have collaborated with student government, [the] student population and President Michael Johnson," Morgan said. We want to make it where people find John Carroll attractive for the lifestyle and fitness aspect."
To listen to the entire interview, click here.