First win precursor to 2020 season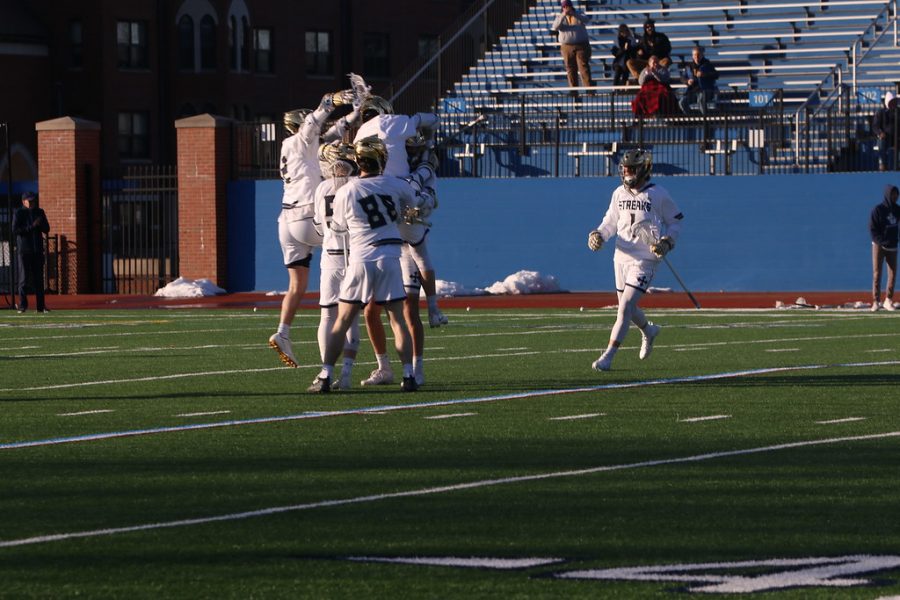 Spring sports season is upon us and that means the John Carroll University men's lacrosse team has hit the turf seeking their fifth consecutive NCAA tournament appearance.
But that will not occur for two months.
Now, the Blue Streaks will embark in non-conference play before they defend their long-standing Ohio Athletic Conference title. JCU will play only five games out of league play before hitting their OAC slate. 
The first game of their 2020 campaign was this past Saturday at Don Shula Stadium against in-state rival Wittenberg University. It turns out the season opener was not much of a test of the Blue and Gold as they defeated the visiting Tigers 18-8. 
John Carroll has won its last four season openers, which in each case became a precursor to an OAC Championship and an NCAA Tournament bid to follow.
To no one's surprise, senior Skyler Blake and junior Brendan Whitty accounted for seven of JCU's goals — they're two of John Carroll's top goal scorers in program history.
Blake is second all-time in goals and was recognized as first team All-OAC last season. He only needs 31 more scores to break the school record, which sits at 184. Whitty is not far behind. He stands in fourth place. 
Wittenberg hung around with the Blue Streaks for the first 15 minutes of play, only being down two points at the conclusion of the first quarter. However, in the following two quarters JCU shut out the Tigers and scored 13 goals. 
Thirty-two minutes of scoreless play for Wittenberg is a testament to a JCU-led defense by two-time conference defender of the year, junior Clayton Karam. Also in the backfield is sophomore Charles Saver who was recognized as second team All-OAC in his first season. They combined for four caused turnovers against Whittenberg. 
On the offensive end, the Blue Streaks brought back six other players that scored at least 13 goals each during 2019. Leading the pack is junior Kevin Hack, who registered 40 points last season; 27 of those points came as goals.
It also helps that sophomore Evan Schneeberger won 59% of his faceoffs as a freshman. He won 7-of-14 of those duals against the Tigers.
The Blue Streaks received a boost from freshman Sam Rodgers in his first career collegiate game, leading the team in ground balls (4) and also causing two turnovers. 
JCU is back in action on Tuesday, March 3, in Bloomington, Indiana vs. Indiana Wesleyan.