Brands building space for diversity and inclusion
As we approach  2021, the world and its priorities definitely have changed. While many changes have not been for the better, thankfully, one positive change is that brands are taking responsibility to implement team training on diversity, equity and inclusion. 
Today our new normal of meeting online has provided the momentum needed for this chain reaction across the fashion industry. More people can participate in online corporate conversations on what the buzzwords "diversity" and "inclusion" really mean and how to properly apply them in corporate DEI training for long-lasting results.   
According to a 2019 Council of Fashion Designers of America report called "Inclusion and Diversity in the American Fashion Industry," companies are emphasizing training to include employees with varying "abilities, age, gender, race/ethnicity, sexual orientation, calling on our colleagues, peers, and consumers to hold American fashion accountable to be inclusive and diverse." 
This strategy provides a diverse work environment where employees can reach out to consumers of similar backgrounds. Together, diversity and inclusion allows consumers to identify with employees who hold similar values. Most importantly, as Gen Z begins to enter the workforce, they will continue to carry out this mission.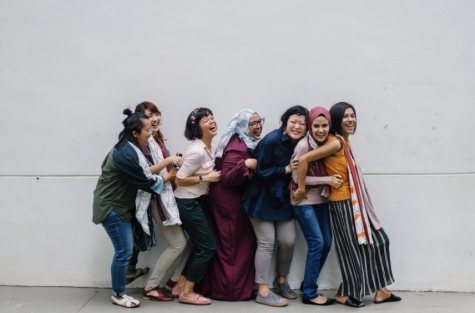 Selen Zarrelli, program coordinator for John Carroll University's Center for Student Diversity and Inclusion explained, "Gen Z is the most diverse population of the U.S. Their overall choices impact beyond the brands in the fashion industry. They are shaping the brands to be more realistic and authentic. They are the social media generation. One way to keep the brands accountable for being long-term allies to the issues is literally calling them out on the brands' [actions including] inequality, injustice and racism."
Zarelli reiterates, "Gen Z's consumer behavior is mindful of how they spend their budgets, yet they have the large buying power of the fashion market share. Their impact on topics such as body positivity and representation of the underrepresented populations was essential before, now and in the future."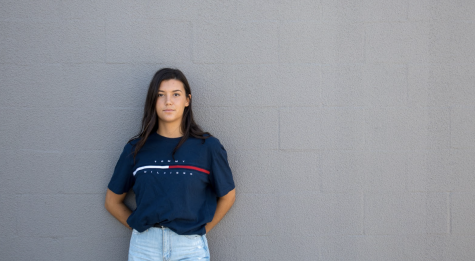 For example, Tommy Hilfiger placed diversity and inclusion at the forefront of its 2018 Adaptive Campaign called Independence. The designer created a clothing line to include  consumers from various backgrounds or disabilities. More importantly, legally blind director James Rath was hired to direct the digital ads for Tommy's Adaptive. 
Rath portrays the face of diversity and the increasing diverse creatives entering the industry, who were too often excluded for being different. Tommy hiring this successful director defined by his skills, not his disability, helps to show the brand is placing diversity and inclusion at center stage. 
Brands like Aerie, sub-owned by American Eagle Outfitters, are following this trend of promoting body positivity campaigns through a clothing line for girls of all ages, abilities, sizes and race, making all their consumers feel valued. They even have gone so far as to work with Abilitee Adaptive Wear, which creates alternative designs providing functionality but fashionable clothes to the disability community. 
Two brands working together to meet a diverse consumer audience are UGG and Zappos. Recently, UGG partnered with the Amazon-owned online shoe and clothing retailer, Zappos. In October, they launched Zappos Adaptive platform Ugg Universal. 
The inclusive collection is aimed at providing people with disabilities a selection of shoes to shop from. The UGG Universal line with Zappos accommodates the standard shoe and boot designs to adapt to the various disabilities. Adaptive features like side zippers with easy-to-reach toggles, removable insoles, range in sizes and wide openings to easily insert one's foot inside, enable a new consumer audience access to fashionable footwear.   
According to Disability Scoop, UGG is joining a fast-growing list of fashion brands shifting an industry narrative to reflect the buzzwords diversity and inclusion. The more brands listen to the needs of their audience, the more their narrative will become a vehicle exchange of inclusivity and authenticity within the fashion industry.