StreakCenter, the official podcast of JCU Athletics offering unique perspective on Streak Sports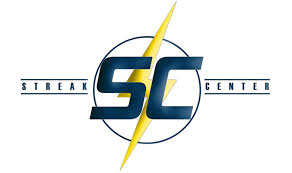 An updated version of a new idea has emerged for the 2018 school year from the John Carroll University Sports Information Department and JCU Athletics Department. "StreakCenter" was introduced to the Blue Streaks campus last year as the official podcast of John Carroll Sports.
John Carroll University quarterback Anthony Moeglin came up with the idea of the podcast last spring. Moeglin was the host of the show, which featured seniors Grace Curatolo, Danny Markino, Derek Naim and Ryan Tyransky all as co-hosts. "The StreakCenter" podcast recorded and published 13 shows throughout the spring semester of last year.
"The goal of the podcast is to highlight the sports teams and athletes who work incredibly hard, that the John Carroll community does not know about," said Moeglin. The podcast has featured track athletes, swimmers and other athletes from around campus that do not receive the attention they deserve.
From NCAA Tournament Challenge "Division III Edition," to student giveaways and even a triathlon between four of the hosts, the podcast has brought fun to the John Carroll Athletics community.
All four co-hosts have graduated from Carroll so a new lineup of new personalities is being introduced for the 2018 school year. Senior Eddie Marrota, juniors Darrell Lane and Sarah Sprecher and sophomores Noah Tylutki and Kyle Kelly will join Moeglin as the new co-hosts for the 2018 season.
Senior Will Blake, the sports director of WJCU Sports, is the man behind the scenes that makes the podcast possible. Blake is the producer of the show, responsible for making it a great listening experience.
Tylutki a five-year broadcaster by way of the University of Detroit Jesuit High School and John Carroll University said the StreakCenter podcast "will be a great experience to build because we offer insight to teams that are in season."
The favorite part of the podcast for both the hosts and listeners are the interviews. "It is a great experience to interview the coaches and players because It gives an inside look to how the teams prepare, practice and play for their respective programs," said Tylutki.
To listen to the "StreakCenter" podcast, go to JCUSports.com or search "StreakCenter" in SoundCloud.com.