Trendsetter: oversized blazers make sophistication comfortable
In 2020, the blazer will be making a comeback both in street style and evening wear. A bold-shouldered blazer adds sharp shape to the torso of an outfit. The oversized nature of the blazer appears "broken in" and provides a relaxed look for anyone. 
Oversized blazers are wildly versatile. It may be the perfect garment to wear to work, but you can also switch it up and wear it casually.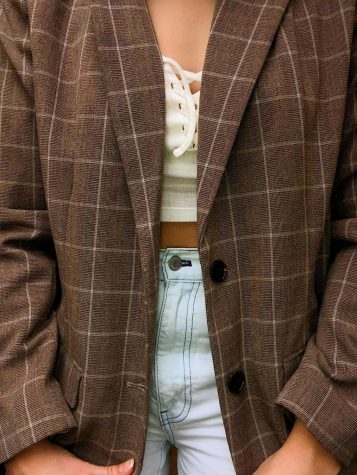 Style your blazer with a pair of thrifted Levi 501s and white sneakers for a casual look. Add some contrast to your blazer by pairing it with a simple white T-shirt underneath, loosely tucking it into your jeans. Sometimes, even a graphic T-shirt can add vibrance to your day look. 
When it comes to turning your oversized blazer into a night look, swap your Levis for a romantic skirt. Whether your skirt is denim, leather or suede, this nighttime switch will add texture to your restyled look. An alternative, for those who do not like skirts, is to style the blazer with a pair of bike shorts. 
Some may think the blazer trend is not for them. It may be too boxy or old-school for one person, but for another, it could be the perfect addition to a wardrobe. Oversized blazers have now become a staple in my weekly lookbook. 
If you are now interested in hopping on the blazer bandwagon, hit up the nearest thrift store and look in the men's section. Do not fret over an overpriced name brand blazer to achieve this look. Every single one of my blazers have come from either GoodWill or a local vintage shop!